Men's Health Unit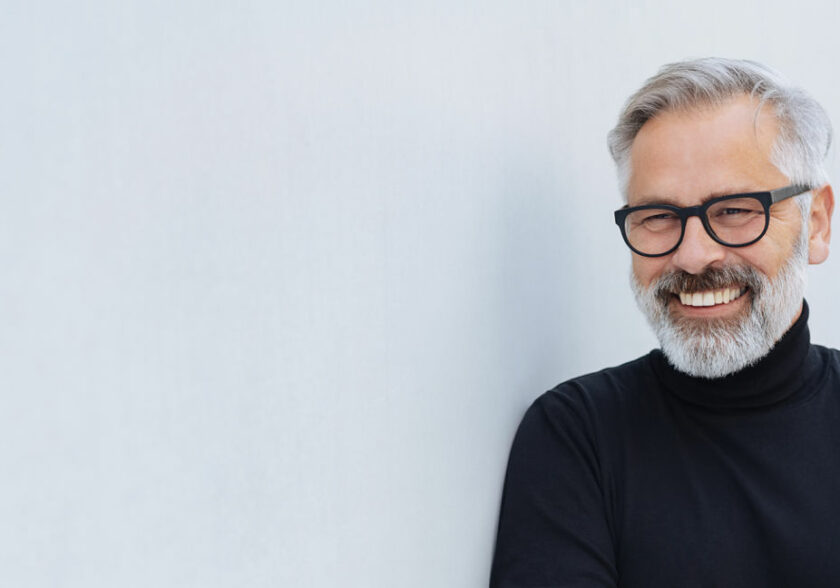 Descripción
Vithas' Men's Health Unit deals with the process of diagnosing and treating the most prevalent urological conditions in men.
The unit has a special focus on prostate disease and sexual dysfunction. Among the services we offer is the Prostate Consultation, Investigation and Diagnosis Clinic, which allows us to optimise and adapt the diagnostic-therapeutic process to provide the most effective solution to patients.
Who is it for?
Our service is aimed at male patients of any age who need medical attention due to some type of urological, andrological (related to the male genital tract) or renal condition or urinary tract cancer.
The clinic is particularly suitable for men over 60 years of age, who are more likely to develop benign prostatic hyperplasia, a treatable condition which causes the prostate to grow.
Similarly, prostate cancer is also very common, especially in men from age 50. Prostate cancer affects around 50% of men over 70, and practically double that number in men over 90.
Preventive urological examinations
Screening for prostate cancer​
In our Prostate Cancer Screening Unit, we perform all preventive and early screening tests for quick diagnosis and better illness control.
Transperineal biopsy
Initial prostate exams can diagnose between 20 and 40% of cancers. Today, thanks to transperineal biopsy (TPB), the figure can rise to 73%, an 82% improvement in diagnostic capacity in the first exam.
There are three advances that enable TPB to improve the diagnosis, characterisation and status of tumours.
• Access to a wider area with a lower risk of infection:
• TPB makes it possible to reach areas of the prostate that are not accessible with other techniques.
• The access point, in turn, reduces the risk of infection (by avoiding access through the rectum).
TPB is especially suitable for patients at high risk of infection such as diabetics, immunosuppressed people, those with bacterial resistance or those who have undergone repeat biopsies.
Lastly, in cases of suspected tumours, TPB uses the fused image of the MRI and biopsy.
Thus, the ability of TPB to achieve greater precision both in locating and finding out the state of the tumour's evolution makes it possible to delay or minimise the impact of radical treatments, and thus preserve the patient's quality of life thanks to the choice of less aggressive treatments.
Urological diagnosis
Prostate screening clinic
Men age 50 and over should go to their urologist for a prostate exam.
When there is a family history (parent and/or sibling) of prostate cancer, screening should start earlier, at age 45. It is recommended to get screened every year.
In our prostate screening clinic we can diagnose problems related to prostate cancer, benign hyperplasia or prostatitis.
We have all the human and technological resources to make an accurate diagnosis of urological conditions.
Surgical treatment of prostate conditions
Radical prostatectomy, open, laparoscopic or da Vinci robotic-assisted surgery
Radical prostatectomy, or prostate removal, is a surgery that removes the prostate gland and some of the surrounding tissue. This operation is only done to treat prostate cancer.
In the more traditional method, open prostatectomy, the surgeon operates through a single incision in the skin to remove the prostate and adjacent tissues. This procedure is less common now.
With the laparoscopic method, the surgeon makes several smaller incisions and uses special long surgical instruments to remove the prostate, reducing complications and allowing a better recovery.
Robotic-assisted surgery using the da Vinci Xi robotic system currently represents the most advanced surgical treatment for prostate cancer. This type of minimally invasive procedure is performed using a sophisticated robotic system controlled by the surgeon.
The specialist operates by manipulating controls from a console a few metres away from the patient. The system replicates the surgeon's hand movements and executes them using delicate and precise surgical instruments.
The Vithas urology team will carry out a preliminary assessment to come up with a personalised treatment plan adapted to your health needs.
Prostate TURP
Transurethral resection of the prostate (TURP) is a surgical option to treat men with non-cancerous prostate enlargement, known as benign prostatic hyperplasia (BPH).
Benign prostatic hyperplasia
Laser technology has replaced more conventional surgery to treat prostate conditions such as benign hyperplasia (BPH) and kidney stones in the urinary system. GreenLight laser is the recommended technique for patients with a medium and small prostate, while Holmium laser is the most appropriate technique for patients with a prostate larger than 60 grams.
Lasers, along with robotic adenomectomy, are the most precise tools to handle this operation as they allow better bleeding control, drastically decreasing length of hospital stay or the time your urinary catheter will stay in place.
Adenomectomy is still considered the treatment of choice for larger prostates because of its ability to remove the largest volume of prostate and therefore obtain lasting results.